It's that time again! I know I don't play every week, but some weeks are busier than others!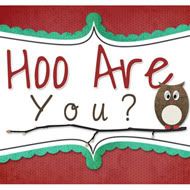 This weeks questions:
1. What are your favorite 3 things about fall?
2. Are you a football fan and if so who is your favorite team?
3. What is your favorite fall scent?
4. So you have seasonal allergies?
5. Have you started Christmas shopping yet?
1. Everything about fall is my favorite! After living in Arizona for 15 years where we didn't have fall, I am loving it in Wisconsin! The colors, the smells, the crisp air, just all of it!
2. We are not big football fans around here. We pretty much only watch when it hits playoff time.
3. Hmm.. my favorite fall scent would have to be apple cinnamon! Apples pies baking in the oven (not me, I can't bake pie for nothing!)
4. I DO have seasonal allergies and since moving to Wisconsin they are much much worse!
5. I started my holiday shopping oh, about June. I like to buy things online when they are on sale (woot.com, we love you) and save them the holidays.