Wow, I haven't done one of these in a while!!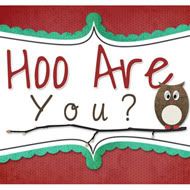 Here are this weeks questions!

1.. Have you ever attended a professional sports game?
I have been to Chase Field in Arizona to watch the Diamondbacks lose! The venue was more amazing than the game! LOL

2. Have you ever been to a concert and if so which one was your
ultimate favorite performance?
I've only been to a few concerts, and I have 2 favorites for different reasons. One is Elton John, I saw him in concert a long time ago and he was great! My second favorite is the Tracey Lawrence concert I saw last year at the 4H fair. It was free, the weather was perfect and he was great!

3. Have you ever been to Disneyland or Disney World?
I've been to both. When I was a kid we lived in the LA area so I went to Disneyland 13 times by my 13th birthday! My first time to Disney World was this year. I liked it, but I guess Disneyland is ingrained into me because it's still my fav! Now if you wanna talk Epcot... that was fab!!
4. What is your favorite theme park?
I think after my vacation this year to Epcot I would have to say that is my favorite. The few rides they have are amazing and I loved all the little countries and their re-creations. And oh........ the food!!!!! Anybody have a recipe for Scotch Eggs? And why are they called Scotch eggs if you get them in London?
5. Do you have a favorite vacation spot?
Hawaii... is there any other place to vacation?
So hop on over and play!